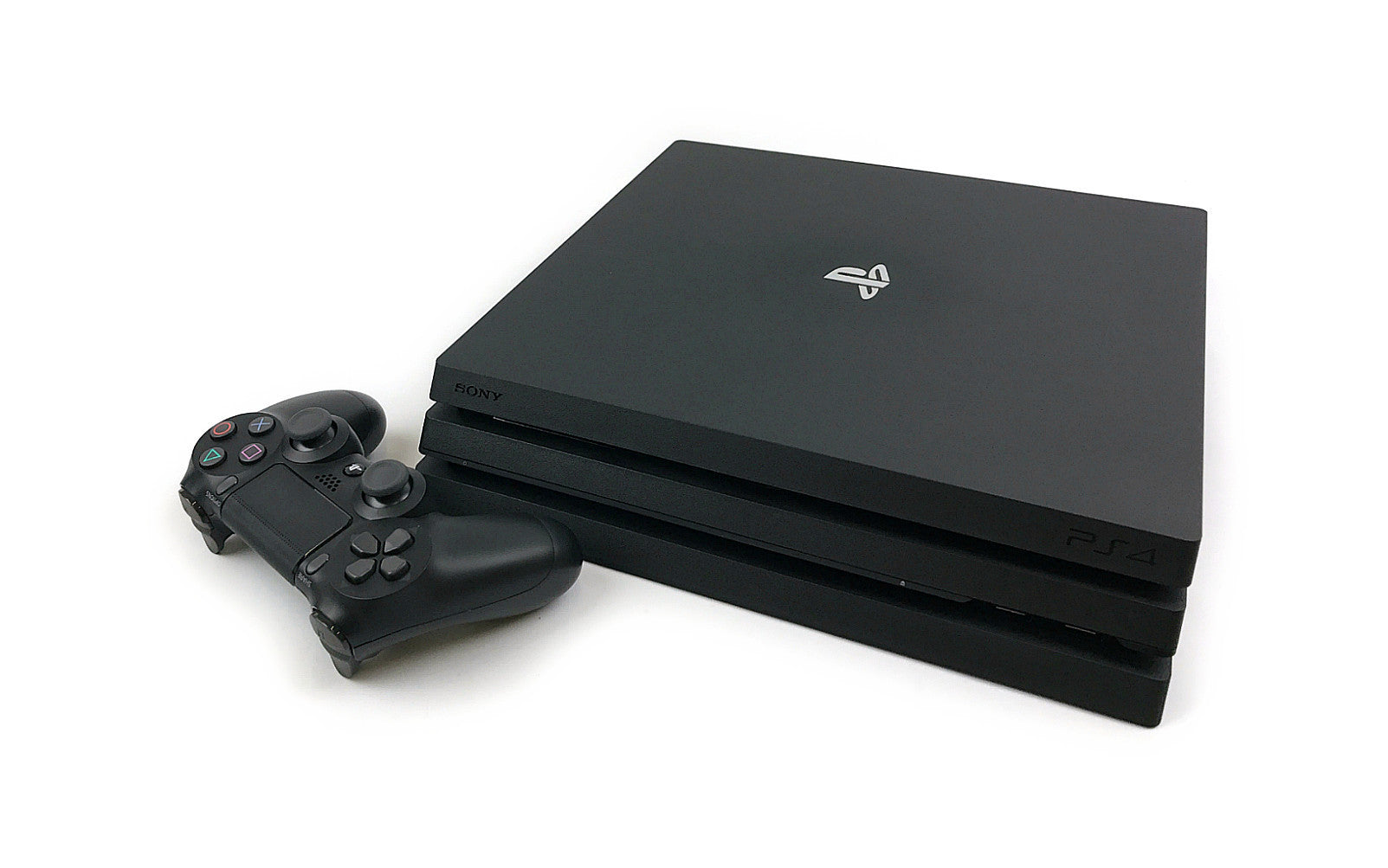 PS4 Pro Repair
Update 2/26/2020: We are no longer offering repair services. One of our repair tech contractors has started his own business that we highly recommend. Check out ShaneFix for all your game console repair needs. 
The following info is provided for reference purposes only.
This console is bigger and better than the PS4 Slim. It has almost twice the computing power, takes more power, and has a beefed up cooling system. It also is capable of 4K gaming. While all of this makes for an impressive piece of hardware, it does break sometimes. 
Our experienced technicians have spent lots of hours tearing down, fixing and reassembling Sony's PS4 Pro. We have the parts, tools and experience to repair your console quickly the first time. Below are some of the problems we can fix.
Repairs We Offer
Some of the most common repairs we offer are:
HDMI port repair: We've been fixing PS4 HDMI ports for years; ever since the original model launched in 2014. We can fix any HDMI port on any of the newer game consoles. 
Disc drive repair: Whether your disc drive is not reading discs, has something stuck inside the disc drive, or is not even taking in discs we can fix it. We can remove stuck objects from the disc drive, replace internal parts or even just replace the entire blu ray drive. 
Overheating issues: We fix any overheating issues. We can replace the fan, apply new thermal paste and/or clean the entire system including both sides of the heat sink. No matter what the cause of your console overheating, we can fix it. 
No power: If your PS4 Pro won't power on we can get it working again. 
Insect infested: We are specialists in repairing game consoles that are infested with bugs. Whether they have ants or cockroaches or anything else we can fix it. 
We can even give your console an overhaul. This includes new thermal paste, in depth cleaning of the cooling system (including both sides of the heat sink), disc drive cleaning, and full testing of your system. 
We offer a 6 month warranty on almost all of our repairs so you have somewhere to turn if any problems occur with the repairs. While warranty returns are unusual for us we will always honor our warranty on our parts and repairs. 
Fast, accurate repairs are very important and that is our specialty. Whether your a professional gamer using the PS4 Pro or just someone who likes to play on the weekends, we can get you up and running fast at a great price. We offer your choice of 3 business day or 5 business day repair turnaround times for your convenience. Those looking for fast repairs can choose the faster time and those looking for a lower price can choose the slower turnaround time to take advantage of the price break. 
 ShaneFix Game Console Repair>>>