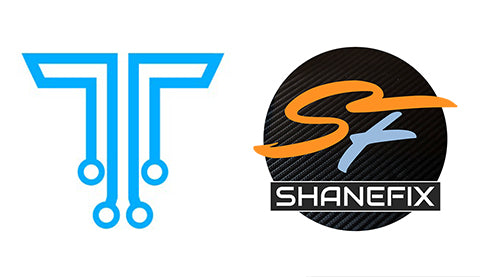 TronicsFix Repair Service News 2/26/2020
No Longer Offering Repair Services
As of 2/24/2020 TronicFix is discontinuing our repair services. (Don't worry, we will still be honoring all repair warranties.) We have decided to move away from offering repair services so we can focus our time on creating high-quality YouTube content. We appreciate all of our customers throughout the years who have made it possible for us to run a successful repair business and we thank every one of you who have supported our business thus far. 
But Wait...
While we are no longer offering repair services, one of the repair technicians who has been working with us as a contractor has started his own game console repair business. Shane with ShaneFix has been trained by us and has been repairing game consoles for us for over a year as of the time of this post. Shane is an excellent repair tech and has done a great job fixing hundreds of game consoles for us. We highly recommend ShaneFix for all your game console repair needs. Here's his website: 
Thank you! 
Again, we give a heartfelt thank you to all of you who have supported us. You can still find us on YouTube and we'll be continually adding more great videos!